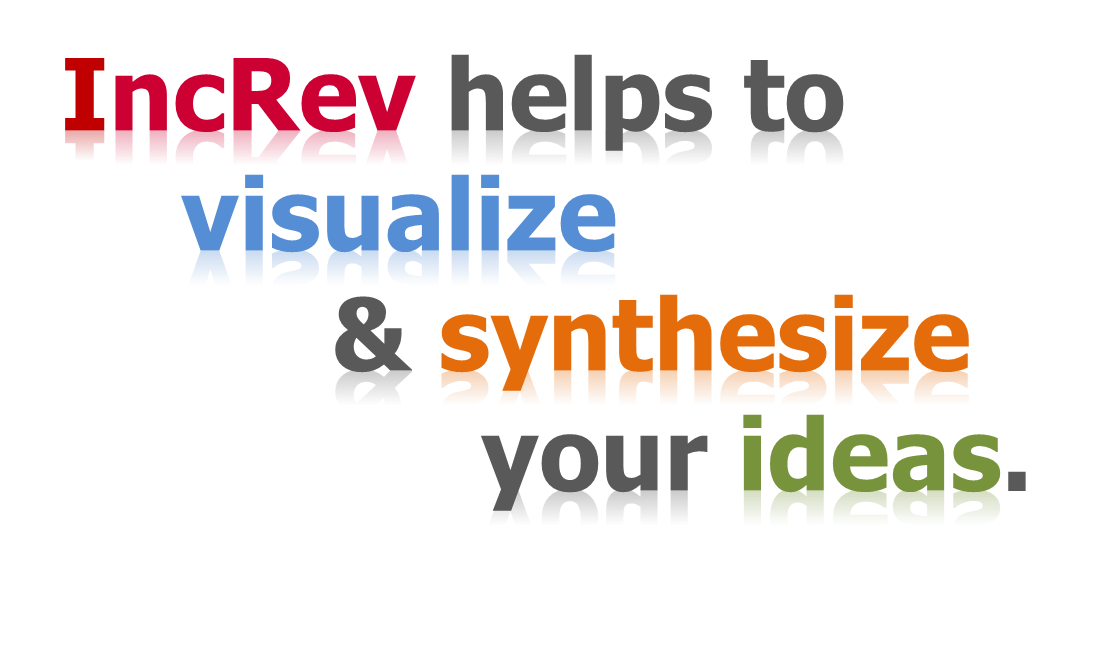 IncRev is a boutique technology consulting firm, operating out of Silicon Valley, California that specializes in product development, architectural guidance and decision support largely for small and medium sized organizations. In addition, IncRev helps companies build custom solutions in leveraging enterprise software and emerging technologies such as Big Data, Mobile Apps and Cloud Computing. Technology is not just a job for us, it is our passion! Value Proposition. With IncRev you are hiring a strategic technology consulting partner, committed to helping you meet your unique business and technology objectives on time, on budget and with an optimal experience. We are dedicated to provide you innovative solutions using the latest and cutting-edge technologies. We leverage the expertise of our technology experts, portfolio of proven solutions, flexible delivery framework and focus on enterprise platforms to help you overachieve on your revenue objectives, reduce costs and maintain innovations-driven competitive advantage.
Our locations. IncRev is headquartered in Los Altos, CA in the heart of Silicon Valley. Our primary offshore development center is in Bangalore India.
We are a small group of motivated people who are passionate about turning ideas to products….
At IncRev, our passion is translating ideas into products. We have a team of professionals who understand what it is to develop a product from ground up. We has built a set of reusable technology assets which speed up the development of any software. These components provide the core framework for various solutions and make it easy to plug in your business logic. This framework has been tested for security, performance and scalability using many implementations and absolves you from having to worry about them. Our Core framework has been built and adapted in various technologies like Microsoft .Net, Java/J2EE, HTML5, AngularJS, Hadoop, Spark, SAP, OBIEE, LAMP and Mobile Applications.
In addition, we also provide a wide range of services including Big Data Solutions, Rapid Prototyping, Cloud Computing, Mobile Applications and Targeted custom Solutions for your enterprise. Click here to learn more about our offerings.
Our customers range from startups to established companies.
Partial list of our customers are: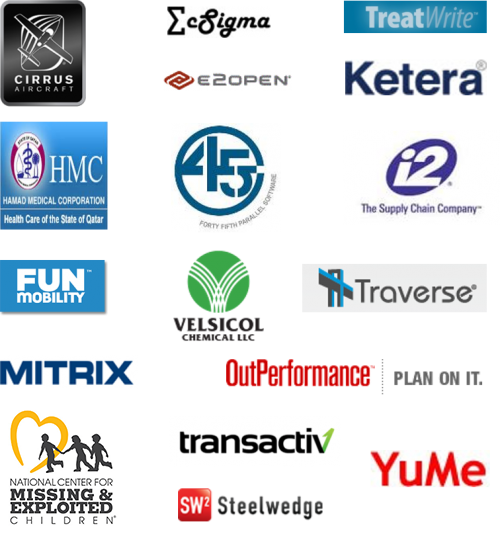 …Every human being's uniqueness lies in his or her DNA. It is how we pass on something of ourselves to our progeny. Likewise, every organization that is born and continues in time must have its own DNA. It is the very reason for its existence – something that cannot be changed without changing the very structure of everything that the organization represents. - The High Performance Entrepreneur
At IncRev our DNA centers in our
Integrity
We believe in our honesty, reliability and fairness in our external relationships, which enable them have confidence in our representations. We hold steadfastly to our commitments in its different forms of intentions, promises, convictions, trust and expectations. We strictly adhere to our moral and ethical code of conduct.
Exuberance
Work also means fun to us. Creativity, cleverness, reasonableness, efficiency, like-mindedness and elegance are our baseline traits for the enthusiasm and excitement we have in our working life Our work environment will always reflect people's passion and attitude to bring their best creative and tech-savvy instincts
1990-2006
We were busy building our functional experience and technical expertise over a wide range of industries and solutions. Business domain expertise of IncRev team includes Hi-Tech, Oil & Gas, Automotive, Healthcare and Retail industry verticals. IncRev has referenceable customers in the areas of Internet-Consumer, Enterprise Software Product Development, Enterprise Applications Integration, Mobile Applications and Integration, and Enterprise Internal IT applications.
2006-2009
We started in 2006 and had the opportunity to work on a number of great projects and wonderful clients helping them solve very interesting problems. The industry had also been enriched with new technological innovations like virtualization, cloud computing and the new world of mobile applications. The 2008 recession hit the whole world and we were no exception. But we had faith in our abilities to survive it.
2009-2014
With some luck and some great clients and challenging projects we were able to successfully navigate the crisis and build a great team on whose foundations we are able to prosper. We believe in leveraging the latest technologies to provide our clients with the best possible solutions and we have continued to invest in our capabilities to be ahead of the market with our expertise. We have built a strong foundation in the big data and mobile computing space as well as improving our domain knowledge on the new social media and healthcare domains.
2014-till date
The last few years have been very exciting in the technology space with the evolution of big data and mobile computing and the prospect of wearable computing. We have renewed our service offerings are excited at the opportunities that lie ahead.
Shekar Chandrasekaran

Shekar is one of the founding members of IncRev. He has over 30 years of experience with leading Corporations such as Oracle, Microsoft, Commerce One and Bristlecone as well a number of startups such as Vantive and Kintana. Shekar held significant leadership positions in the areas of Global Business Operations, General Management, Engineering and Consulting. Shekar has advanced degrees in Mathematical Statistics, Operations Research and Computer Science from Madras Christian College, Madras, India and Rensselaer Polytechnic Institute, Troy, NY.
At IncRev, Shekar is responsible for Worldwide Operations, Sales and Corporate Strategy. Like any other IncRev consultant, Shekar has a keen interest in learning the latest technologies and actively designs and develops code for a number of projects. He specializes in Enterprise Applications, Infrastructure and Security.
Ramesh Vasudevan

Ramesh is one of the founding members of IncRev. He has over 30 years of diverse business experience, holding key positions in engineering industries and has experience in the field of Manufacturing, Maintenance and Sales. Ramesh has worked in both onsite and offshore project engagements in the US and India and had established the first offshore development and support services center for Bristlecone. As Director of Applications Management services at Bristlecone, Ramesh managed the operations of their offshore development centre at Bangalore. Ramesh holds a Bachelors Degree in Mechanical Engineering from University of Karnataka, India.
At IncRev, Ramesh is responsible for India Operations, HR, Project Delivery and Corporate Strategy. Ramesh specializes in executing projects using Agile Development Methodology and is also responsible for overall quality of all deliverables from India Development Center.
Suthin Sadanandan

Suthin in his career spanning over 12 years has delivered several key projects using cutting edge technologies. He has a proven track record of managing product development, with the ability to identify business goals, envision the solution, estimate resources and deliver projects on time/budget. Suthin has completed his Masters in Computer Applications.
At IncRev, Suthin is a Solution Architect responsible for delivering innovative solutions to our clients. He directs all training plans tailored for individual competencies and interests and is responsible for building future technology training opportunities based on existing customer product roadmaps and future technology previews.
Ram Duraiswamy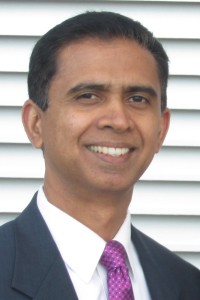 Ram Duraiswamy is a silicon valley based IT strategist, investor and entrepreneur. He co-founded Kintana Inc in 1995 which was acquired by Mercury Interactive in 2003. He served as the Vice President of Strategy at Mercury from 2003 – 05. Prior to that he held various executive positions at Kintana and was a member of it's board of directors. Mr. Duraiswamy started his career at Oracle corporation and later worked with KPMG. He has a BS in Mechanical Engineering from Coimbatore Institute of Technology and a MS in Systems Engineering from University of Texas at El Paso.
Ram has been involved with IncRev since its inception and works very closely with its management to provide strategic and tactical advice on the product and service offerings that IncRev offers.